"Get My Free Gift: A Practical Guide to Creating a Fortune in Real Estate!
Forever Cash Real Estate Success Kit
(Discover how to make $10K- $20K- $40K per deal in a hidden real estate market just waiting to be claimed!)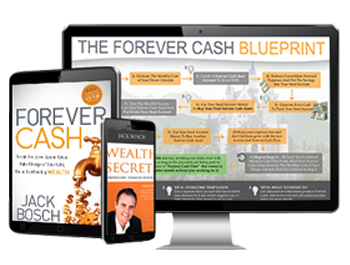 Forever Cash Real Estate Success Kit
Click here to claim your FREE Success Kit
(Includes videos, the digital book, & other bonuses!)



Want to Buy Real Estate at a 65-95% Discount and Sell for Enough to Replace Your Income Forever?
I've discovered a massive opportunity in today's real estate market that most people don't even know exists.
Property owners are readily giving away equity from unwanted properties not listed on the MLS. These are hidden deals that you can buy at huge discounts and sell for thousands!
Right now, you can buy properties for pennies on the dollar and sell for huge profits so you can reach financial abundance!
How fast could you leave your job?
How does a few months from today sound?
Even if you can barely make ends meet right now!
The timing is perfect because the real estate market is on the rise. In fact, profits are higher than ever!
Discover the one secret for finding profit-rich real estate deals hidden from everyone else that you can buy for pennies on the dollar and sell for thousands!
The Wealthy Investor's Secret: By Low, Sell High – Repeat!
Get your FREE Forever Cash Real Estate Success Kit, where real estate investor, business man, millionaire, and best-selling author, Jack Bosch, reveals how anyone can use his "Flip-It Fast Investing Formula" to achieve complete financial independence with real estate – from wherever you are now! (Even with no money & no credit.) Financial independence in 2-5 years or less is certainly possible no matter what your current situation.
YOU can do this!
Forever Cash Investing Secret #1:
You don't have to get a second job to make lots of extra money.
Listen to how Renee used these principles to make $40,000 and $70,000 in extra net cash with a full-time job.

How much would an extra $40-$70K a year do for financial future? Your Forever Cash Real Estate Investing Blueprint will show you how to make a lot of extra money in today's economy…without quitting your job – or taking a second one. Your "Forever Cash Real Estate Investing Blueprint" will show you how real estate can make you a lot of extra money in today's economy… and all without even quitting your job.

Loading Video...
Forever Cash Investing Secret #2:
You can make money without using your own money.
Do you have a laptop and an internet connection? Then you have enough to start investing in real estate. Listen to how Trinette followed Jack's system to buy a duplex and a four-plex apartment for $50 each, free and clear with no mortgage. That is hundreds of thousands of dollars in profits plus tens of thousands of everlasting "Forever Cash Flow" a year, for less than the cost of dinner (of course, these aren't typical deals, but still – how cool is that?)

What if you could boost your retirement account with a windfall like that? The Forever Cash Real Estate Success Kit has the details on how to do this. And it's simple!

Loading Video...
Forever Cash Investing Secret #3:
You can create passive cash flow without credit or cash.
Watch this video to see how a former struggling financial advisor turned $7K into $2,000/month ($24,000 a year) in passive cash flow from real estate with no hassles or prior experience!

You'll see you can start using these investing strategies right away, with NO experience and very little money. This system lays it all out for you, so the less you know when you get started, the less confusing it will be!

Imagine how fast you could leave your job if this were you!

Loading Video...
(Each year, you're another year behind. Will you be too late?)
Yes, You CAN Build Wealth In Real Estate, Starting With Next To Nothing!
The good news is that it takes much less money than you, your financial planner, or your stock broker thinks it takes to actually achieve financial freedom when you use my proven Forever Cash Real Estate Success Kit!
In the FREE Forever Cash Real Estate Success Kit, I'll show you how to buy "unwanted" real estate for pennies on the dollar from owners who are ready and willing to give up their equity.
Real People, Real Proof!
Just Look At These Hidden Deals My Students Are Finding:
Bruce Blaustein bought a property for $1,100. In just 3 weeks, he sold it for $24,000 for $600 down and $300 monthly payments for years to come. He used my strategy to "become the bank."

Dave Netishen bought a property and sold it within a week to a neighbor for a quick $5,500 profit.

Amazing!
I just don't teach this stuff… I live it!
Loading Video...
Get your kit today and you'll discover the #1 crucial mistake so many people make…
...sentencing themselves to work until old age, when one little adjustment would allow them to enjoy financial freedom just a few short years from now - without coupon-clipping on a fixed income.
And never has the timing been better to make your dreams for life come true.
You'll discover my "insider secrets" of a normal guy who came to this country with nothing but 2 suitcases and a pile of debt who now lives completely financially free. This strategy will change the way you look at money, make money, and use money.
I started from the ground up...and became wealthy beyond my wildest dreams within 18 months of cracking the code.
Now it's your turn!
I knew that if I could build wealth and become financially independent, a new immigrant to this country starting with absolutely nothing, that anyone with THIS knowledge could do the same–
Even if you don't have a lot of time or any money.
Since then, I've helped thousands of deserving people do the same, in just a short period of time.
I've taught men and women all across the United States how to get rich with this "hidden market" real estate.
"What I found is that it is an amazing program because it really does work. I've been involved in other real estate businesses in the past that were difficult to follow and didn't provide much for support. I have to say Jack definitely wants you to succeed."~ Arick Amspacker
"In four months, I have purchased 13 properties…I actually bought a property and then I turned around and sold it within a week to one of the neighbors." ~ Dave Netishen
"Who would have ever thought you could buy real estate so inexpensively–good quality real estate–and then turn around and sell it for some amazing profits?" ~ Warren Tayler
"Our best deal to date is a property that we bought for $150 and we sold it for $7,000 in less than two weeks. We actually had a number of buyers lined up to buy this thing." ~ Seth
I want you to find these same windfalls of cash. Get my Forever Cash Real Estate Success Kit and learn how to replace your income and become financially independent in 2 to 5 years or less. These strategies turned many of my students into wealthy people, and it's all revealed in this FREE Forever Cash Real Estate Success Kit.
So When You Take Action Today, You Will Receive...
The Forever Cash Real Estate Success Kit
The Flip-It Fast Real Estate Investing Formula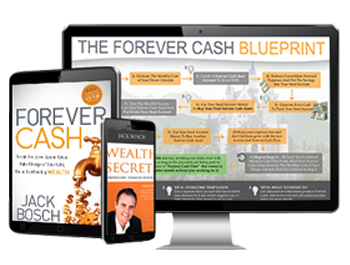 Forever Cash Wealth Secrets Breakthrough Video Reveals:

The 2 best real estate investments today's rich use to create financial abundance.
How to turn real estate into everlasting cash flow to live the life of your dreams.
The system that puts more money in your bank account than you can use.
18-Point Financial Needs Life Assessment: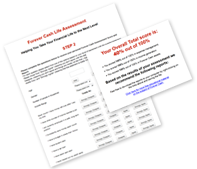 See for yourself how advanced you are on the path to true lasting financial independence by taking Jack's 18-point Financial Needs self-assessment with instant feedback. After you complete the 3-minute assessment, you'll instantly receive a personalized report showing what areas of your financial life are doing well and what needs more focus. It's an eye-opener!
The Forever Cash Real Estate Investing Blueprint Reveals: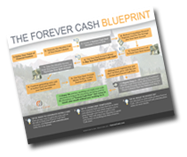 Get the blueprint for real estate investing success. 95% of people fail in their quest for financial freedom because they don't have a plan to follow. The people who do reach financial independence don't do so by accident–they follow a plan. The Forever Cash Real Estate Investing Blueprint shows you how to achieve abundance (without coupon clipping) and join the rare 5% who win the game of money.
If you're already working hard without getting ahead, then you need a new plan!
When You Take Action Today
You'll also get 4 special quick-start bonuses...
1) Forever Cash – Jack Bosch's #1 Bestselling Book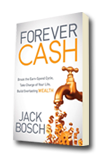 Get the detailed strategy to get from where you are now to everlasting wealth. The book shows you a new way to look at money and paves the way to financial freedom a few years from now, even if you're working for an average school teacher salary.
You can reference back to this book again and again as you work toward financial freedom and everlasting wealth
2) Instant Video:
Quick Start to Financial Independence in Real Estate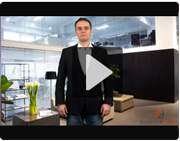 Learn the 3 steps you can take TODAY to start making forever cash.
Come meet the teacher who loves her job but knows she doesn't make enough to retire in comfort. Find out how she used my Forever Cash system to secure $120,000 a year in passive income in just 4 years.
You'll hear the story of how a struggling family man made $400,000 in 19 months by following this real estate system - using no credit, little to no money, with no experience.
You'll learn real-life ways to make extra money that are so easy, you could copy them and make money in as few as 15 days!
3) Webinar Access:
How to Build Instant & Forever Cash with One Simple Real Estate Technique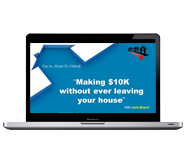 During this special webinar, Jack reveals the EXACT real estate method he and his most financially successful students use to create financial independence and everlasting wealth. The same simple method brings both massive inflows of one-time cash AND everlasting forever-cash flow. Learn how to make $10K a month without ever leaving home – or using your own money, credit, or experience. You can do this with just a cell phone, a computer, and internet access.
4) One-on-One Consultation:
Forever-Cash Mastermind Session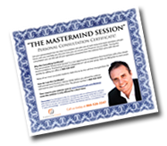 If an immigrant with no job experience, no money, and nothing but 2 suitcases and a pile of debt can beat the odds and be set for life in under 2 years, then so can you.
In this complimentary 25-minute consultation, you'll meet with a real estate expert to find out how to achieve financial success NOW, while you are still able to enjoy it.
This personalized Mastermind Session is a rare opportunity to experience firsthand how a self-made millionaire and his team think and is only open to owners of the Forever Cash Real Estate Success Kit". Slots fill fast, so claim yours quickly by clicking the "Claim My FREE Kit Now" link below.
Many of our most successful students say this call changed their life.
Forever Cash Real Estate Success Kit Plus ALL Bonuses
$195 value FREE TODAY!
Claim your Forever Cash Real Estate Success Kit for FREE today (Value $195) while available.
This includes the Forever Cash book and Wealth Secrets video plus all real estate success bonuses absolutely free.
There are no hidden charges or monthly billings.
Why now?
Think about it. If your life continues as it is now, will you be happy?
This is your opportunity to find out what those with generational wealth have always known but don't share with the world.
You've got nothing to lose. There are no hidden fees, no hidden monthly charges (none). We only ask for your email in exchange for the entire kit, including my book ($20 value), my Wealth Secrets video and all the extra bonuses.
The only conceivable way you can lose now is to do nothing.
You can see the proof from people just like you who've made $40,000 and $70,000 working part-time and turned a side activity into thousands of dollars per month in forever cash.
But it's YOUR choice.
Do you want things in your life to stay as they are?
Or do you want to join us making more real estate profits than we thought possible?
Make the choice and we'll see you there.
To your success,

Jack Bosch
Orbit Publishing, INC
P.S. This is a limited time offer, and these bonuses might be gone tomorrow. Act now to get your kit plus all the bonuses.
P.P.S. Remember there are no hidden charges. Just the FREE kit plus your bonuses.
Jack is genuine and very smart, he thinks outside the box and shares his incredible experience.
~ Analilia Wade
I have to say Jack definitely wants you to succeed.
~ Arick Amspacker
I can tell you Jack's the real deal... I'm Jack's #1 fan
~ Frank Garon